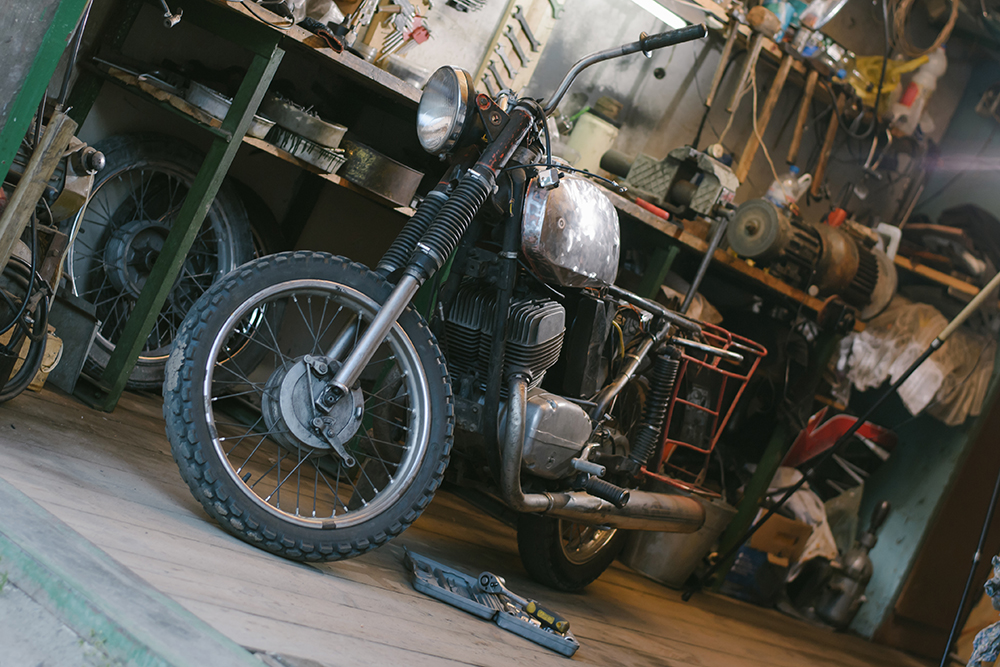 Last month we finished your bike; or rather you did all by yourself! Perhaps you excitedly drove it around the block or down to get your significant other some of her favorite ice cream, but something still didn't feel quite right. You may have felt like a total bad boy with that cold hunk of steel vibrating beneath you, knowing that you alone brought life to that otherwise lifeless object, but somehow it just isn't yours yet. Now that you've finished with the hardest part, here comes the fun part. There are numerous ways to personalize your bike. Here are a few to think about.
Get A Grip: Get a sweet new set of handlebars for any style you desire. Try out a few to determine what you like and what's comfortable to ride with.
Sleeker Controls: Factory controls can be bulky and lame. Check out a variety of aftermarket controls for a look that represents you; just make sure they fit properly.
Exhausted With Your Old Exhaust: Messing with a custom exhaust system can be a little trickier. You will most likely need a welder or metal fabricator, not to mention you'll need to do plenty of research on how a new system will affect your carbs. If you're up for it, switching from a 4-2 or a 2-2, to a 4-1 can be a great way to reduce the overall weight of your bike with a sleek and modern design addition.
Remix, I mean, Rewire: Lastly, if you must, you can update your electrical with a rewire. We would say for first timers "if it isn't broke, don't fix it", but we cannot deny the peace of mind and convenience brought on by a digital control unit. No more messing with fuses versus hours of trying to learn how to rewire. It's up to you, so check your manual and see what is right for you.
All done. *Phew* Finally ready to hit the open road, and you did it all by yourself. Congratulations!
Look at you… At this point you should pretty much be a pro, but never forget you can always ask for help. Even the best of the best need help sometimes and there is a massive moto community out there eager to assist you, if you're willing to learn. Remember, any time you disassemble an engine component, replace the related gaskets and seals. Ensure even wear for your parts, and a reliable seal that keeps out oil, water, and dirt that can compromise performance. Gasket King maintains an inventory of over 12,000 aftermarket gaskets for motorcycles made by all the greats. Choose from our extensive inventory, or send us your drawings and specs for a custom fabrication.  When you need quality replacement gaskets for your vintage bike, call Gasket King at 817.562.8178,  shop online today or complete the online contact form to send us a question or learn more.