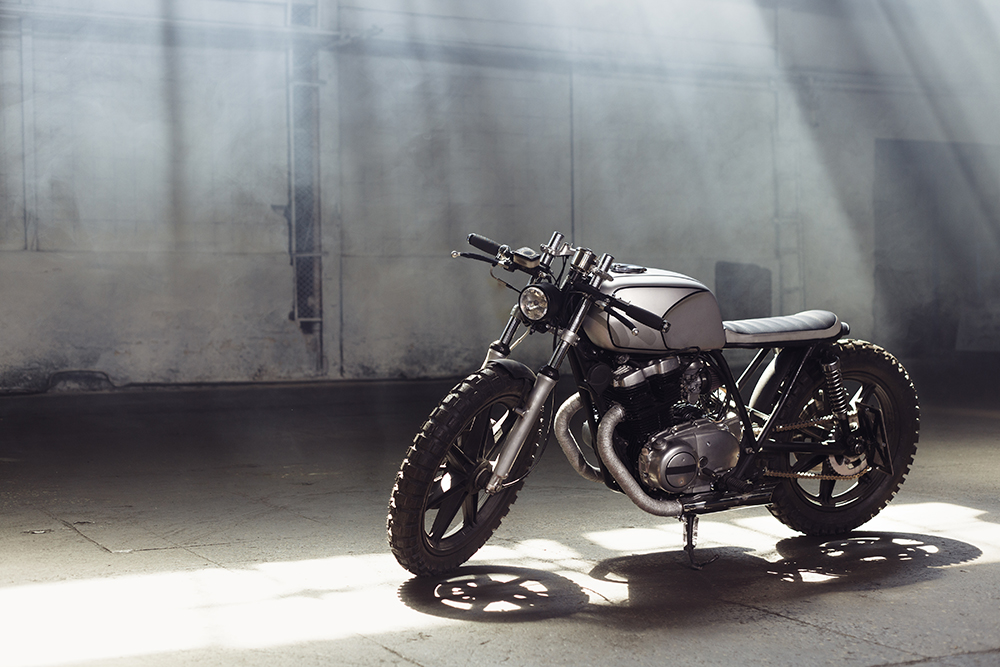 There are two kinds of bike owners, those who buy a new bike and do the bare minimum until something better comes along and a trade up is made, and those who see their bike as an investment that should be cherished and maintained for many years to come. Even a painfully old bike left to rot throughout the year can feel like new again with a little patience and a lot of elbow grease, but why not just try to incorporate a few different ways to keep your old bike feeling new all year long? You won't regret it.
Make sure you're taking care of your throttle tube. Falls and impacts can cause undetectable breaks or cracks under the grip that can interfere with your performance. To keep it from sticking or becoming harder to turn, use a little bit of white lithium grease to loosen up the bar, or just replace it if the damage is too extensive.
Your air filter plays a major role in your motor's lifespan and performance capability, so making sure it is always properly cleaned and oiled up is one of the best ways to extend the life of your bike. Special formulated cleaners or mineral spirits can help you get even the most stubborn dirt out, but if your air filters are too far gone it may be better to just replace them.
Your levers are crucial to keeping you from crashing every time you get out on the road, which is why it's so important to make sure they are never cracked, broken, bent, or otherwise deformed in a way that can interfere with your driving and put yourself and others at risk. Folding style levers are a little more expensive, but they may be the perfect solution for drivers who are hard on them.
You can always tell if your sprockets are bad because of their "cupped" appearance on the leading edge, but determining if your chain is bad is a little more technical, which is why sometimes it's better to just replace the parts together if you're unsure. Don't just wait around for something to break for you to fix it, monitor the wear and tear of your motorcycle so that you can catch potentially life-threatening problems early and enjoy riding longer.
If you ever feel like you're riding on a flat tire but you know that you aren't, chances are you need to inspect the steering head bearings. Just simply place the bike on the center stand and try to, very slowly, move the bars back and forth to see if there is any kind of rough spot or noticeable bump. If so, it's time to replace your bearings. Easy as that.
Brake pads and fluid can go bad over time just like any other vehicle. The best way to make sure your motorcycle is always at top performance is to ensure that your brakes are too.
The first things you touch on a bike are the grips, so why not ensure that they are exactly what you want. If you plan to ride for any extended period of time, making sure your grips are comfortable can help keep your hands from feeling any discomfort and also from slipping off all together.
Clutch cables go bad all the time and must be watched closely to ensure optimal performance at all times. Throttle cables should also be inspected regularly and replaced when needed, but overall if you see a cable that is frayed or damaged, it's probably a good idea to think about replacing it.
When you need quality replacement gaskets for your vintage bike, call Gasket King at 817.562.8178,  shop online today or complete the online contact form to send us a question or learn more.