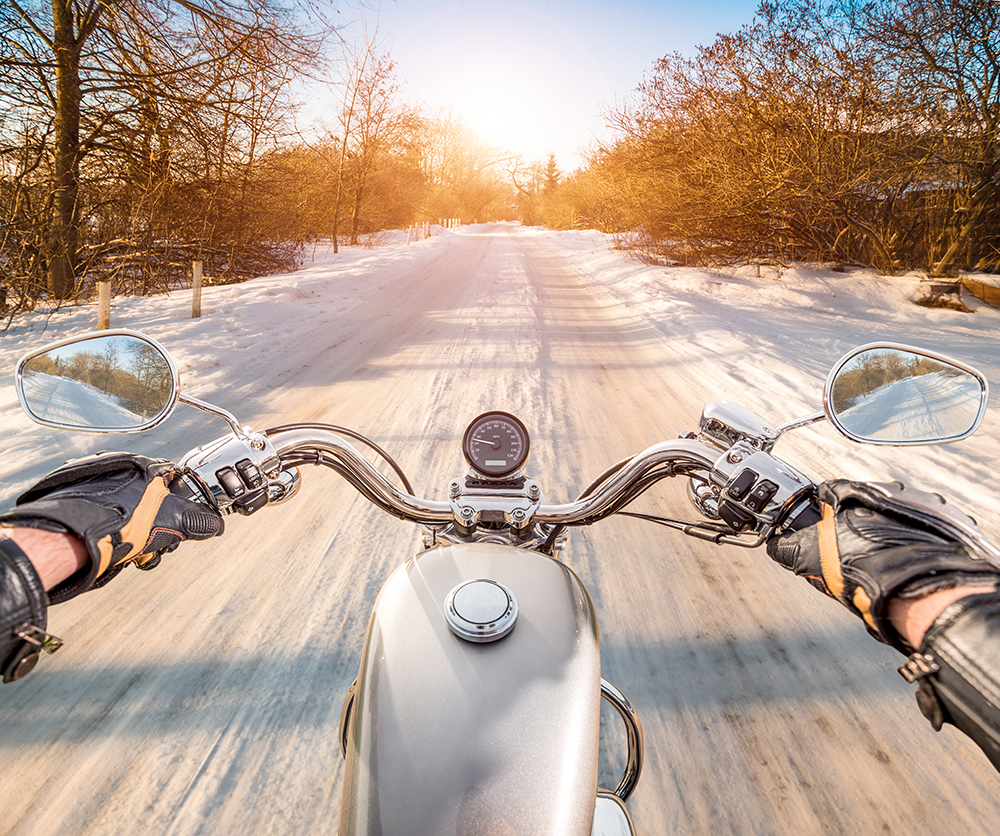 There are plenty of steps you should take to get your motorcycle ready for the harsh winter season, and even more tips and tricks from experts and enthusiasts all over the world on the best ways to do it. Without diving too deep into the millions of ways you should take special care of your bike, here are just a few simple and basic steps to winterize your motorcycle this upcoming season.
Cosmetic
Make sure if you're about to put your bike away for any period of time that you clean it up really good. A thorough wash and a nice coat of wax will help prevent any corrosion, rust, water spots, and more from forming. Make sure you get all the bugs out and deep clean to ensure that when you pull it out next spring and summer it's already roaring to get back on the road.
Under the Hood
To make sure your bike stays in tip top shape over the winter, you need to do a good once over and take care of any small things that need to be done before you ride next season. This includes changing the oil and filter, lubricating any moving parts, prepping the fuel system and filling the tank, taking care of the battery by removing it and hooking it up to a charger or tender, topping off any coolant, antifreeze, or other fluids, replacing any broken pieces, and anything else you can think of that needs to be done before you roll it into storage for a few months. You would hate to take your bike out on the first nice day of the new year and find out you can't ride until you fix everything that could have been prevented with a little prep.
Final Steps
Once the inside and out of your bike is in near perfect condition and looks as beautiful as the day you bought it, it's time to cover it up and say goodbye for now. First make sure you check for bugs and other pests that may have found their way into your bike. Next bring your bike to whatever location you plan to store it and start covering it. Cover your mufflers separately with either an exhaust plug or plastic bag to keep any cold critters from seeking refuge inside your pipes. The best way to store your bike is elevated so the tires aren't touching the ground; this prevents flat spots or other damage to your tires that result from lack of regular movement. After your bike is all snug and cozy wrapped up in its cover, you can rest easy knowing that your prized motorcycle is safe and sound all winter season long, waiting peacefully for you to return for a ride next spring.
When you need quality replacement gaskets for your vintage bike, call Gasket King at 817.562.8178,  shop online today or complete the online contact form to send us a question or learn more.